HyperKewl Evaporative Cooling Vest - Sport - Hi-Viz Lime - Safety Harness Ready
Hyperkewl Evaporative Cooling Vest - Sport - Hi-Viz Lime - Safety Harness Ready
INCLUDES:

FEATURES:
Hi-Viz Lime Color
Safety Harness Rear Access
5-10 Hours of Cooling Per Soak
Lightweight and Comfortable Fit
Water Repelent Nylon Inner Liner
HyperKewl Fabric Inner offers effective Active Cooling without any bulging, leaking chemicals or slimy residue

The HyperKewl Safety Harness Ready Evaporative Cooling Sport Vest is the frontline in the fight against Heat Stress. This lightweight vest uses Patented Hyperkewl Farbic to deliver Super Effective Cooling to all key parts of the body's core. The Lightweight vest can be activated with as little as a 2-3 minute soak and will offer active cooling for 5-10 hours. The Water Resistant innter liner keeps the wearer dry while being cooled. Simple VNeck closure works for a wide variety of people and jobs.
TechNiche HyperKewl Products are great to Help You Stay Cool and Combat Heat Stress.

TechNiche has the solutions you need to beat the heat while at work, rest and play. TechNiche's Evaporative Cooling Vests provide 5-10 hours of cooling relief per 2-3 minute soaking. They are lightweight, and durable.

About HyperKewl Evaporative Cooling:
This simple and effective technology works by combining water with our HyperKewl Fabric to create garments that gradually release water through evaporation to keep you cool, but comfortable. Typical applications include personal cooling, outdoor safety, industrial safety, construction, emergency services, military, outdoor recreation, athletics, motorcycling and equine.

Simple V-neck w/ zipper closure
Great for a wide range of people and uses
HyperKewl polymer embedded fabric inner
Water-repellant nylon liner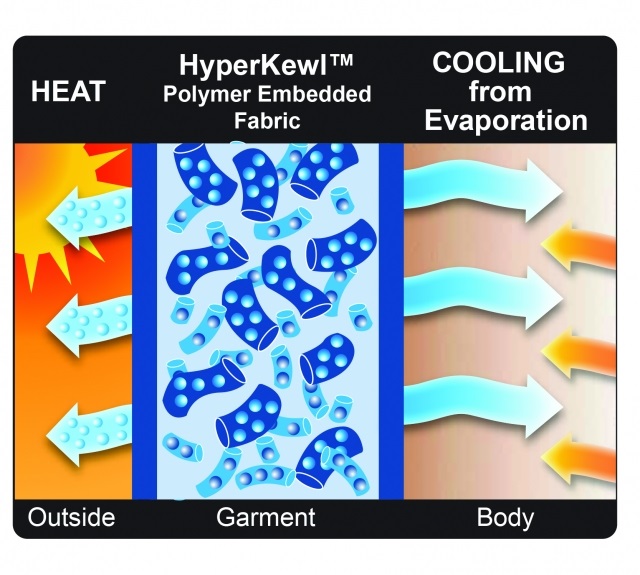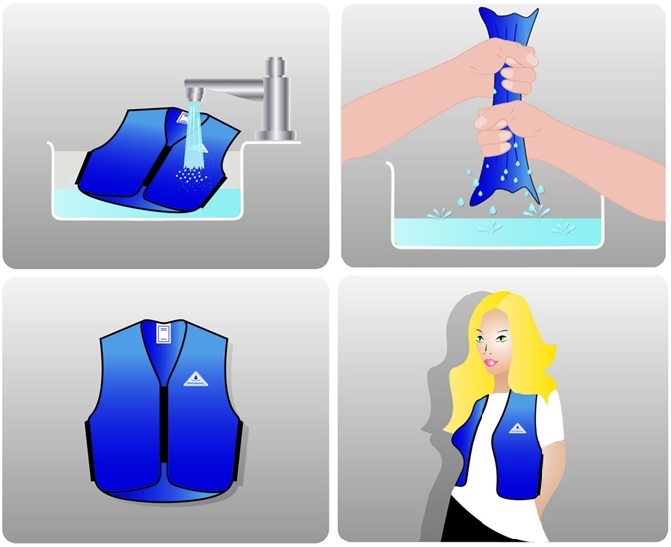 Product Reviews
100% Recommend this product
(
1
of 1 responses)
very impressed with this vest.
I'm in Az and find this vest is great for tennis and hiking this summer.