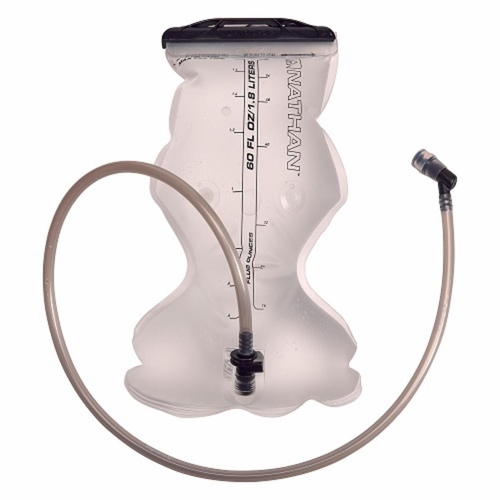 Nathan 1.8 Liter Hydration Bladder Packaged
1.8 Liter Hydration Bladder Packaged Replacement Bradler 1.8 L Hydration bladder for the best vest. Adopting a new design that prevents slow throw (water jumping).
Features:
BPA free
PVC free
Quick release hose
Large opening for easy water supply
Easy to flip over and washable hygienically
High flow rate big byte valve
Made by Hydrapack
Specification:
Weight: 130 g
Capacity: 1.8 L
Driven by a real understanding of athlete needs, NATHAN?s team of innovators sweat the details, because it?s the details that help you push your potential. As the market leader in creating ground-breaking Running Essentials gear, NATHAN?s performance-driven products help you have your best run.
NATHAN?s essential offerings, built for road warriors, ultra runners, triathletes, couch to 5Kers, and every dedicated athlete in between, include industry-leading and best-selling hydration vests, belts, handhelds, bottles, running paks, active visibility and reflective vests, and other gear, all designed to help you run stronger and longer.
Used and abused by hundreds of thousands of athletes across the globe, NATHAN Running Essentials products are available in specialty running shops, outdoor retailers, and sporting goods stores in 45 countries? and counting. Run stronger and longer at NathanSports.com, tweet us @NathanPerfGear, like us on Facebook @Nathan Performance Gear, and share with us on Instagram @NathanSportsInc. #runstronger #runlonger #werunonwater #fireupyourrun